Building Quality Carports for Perth Homeowners
Platinum Outdoors are highly experience builders who specialise in beautifying outdoor spaces in Perth. We're fully experienced and uniquely qualified to create stunning carports in Perth for properties of all types and sizes. If you're in the market for a carport that is perfectly suited for your home or business, we have the requisite skills to build it.
Most local builders prefer one-size-fits all applications. They'll present you with a choice of standard plans and do their best to adapt those plans to your Perth property. But this is not the case at Platinum Outdoors. We customise each carport we build in Perth to ensure that it is a perfect match for the property in question. Call us on 0402 144 093 to discuss your requirements in detail and request a free and detailed quotation.
Custom Plans for Carports in Perth, WA
Our bespoke building process is suitable for all property types – from period-style homes to contemporary residences with modern exteriors. Our carport builders will design a structure that accomplishes more than merely protecting your vehicles in all weather conditions. They'll also work to complement or even enhance the appearance of your home.
In our experience, the only way to ensure that our clients are 100 per cent satisfied with the work we complete is by keeping them involved at every stage of the planning process. With this in mind, our process begins with an in-depth initial consultation. And once our carport builders begin work on your project, we'll keep you abreast of the latest developments at every stage. If complications arise or changes become necessary, you'll be the first to know.
We'll Take Care of the Practical Considerations for Your Carport
First and foremost, the carports we construct in Perth are designed to protect your vehicles from the adverse effects of weather and exposure. Direct sunlight and inclement weather conditions will take their toll on your vehicle's exterior. But well-built timber carports in Perth take those elements out of the equation.
We should note, however, that every property is different. The direction it faces and the local topography dictate the best approach to protecting your vehicles. This is why we believe that every carport should be designed and laid out on a case-by-case basis. The measurements, layout, orientation and even the aesthetics of your carport will be unique to your property.
Carports in Perth: Fast, Efficient and Affordable
We take great pride in our local reputation. Platinum Outdoors provide our customers in Perth and the surrounding area with first-class service. Our carport builders are experts in their trade. They'll work quickly, efficiently and on-budget to beautify your property.
If you're looking for a local building team that guarantee the completion of all necessary work on your carport, we're the experts to turn to. Contact us today to learn more, and one of our representatives will walk you through our process and set the wheels in motion for designing and building your custom carport in Perth.
"*" indicates required fields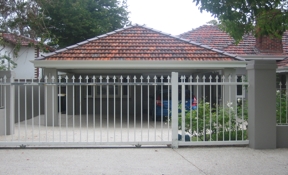 With our proven expertise from many carport builds, you'll be getting the best design and construction that blends with your existing home.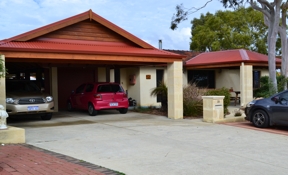 Extra Protection From The Weather
Protecting your vehicles from Perth's weather is important.  From searing sun through to the severe storms we can get, a properly designed and built carport is a genuine investment for peace of mind.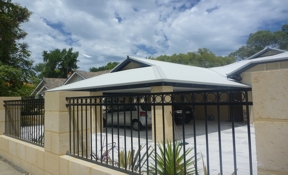 Your carport should look like it's part of your home, not an addition.  Platinum Outdoors understands this and designs your carport to blend with your home.
Do You Have Questions About A Carport?
We'd love to answer them for you!  Please click the button and send us a message or give us a call >>>
See more Perth outdoor building possibilities for your home…
Apart from carports, Platinum Outdoors design and build alfresco, patios, timber decking and provide landscaping to complement your Perth home and lifestyle.  Please continue to browse the website to learn more.