Building on to your home may make you nervous if it is your first time doing so. You already have your home in tact but you are wanting to add to it and improve upon it; you don't want any accidents that may cause damage to your current infrastructure and you want to trust that the people and materials used will take the utmost care of your property while keeping your family in mind. It's smart to take your time in the planning stages of these kinds of projects, so as to avoid any issues that could have been prevented with a little bit of research to find the right company. If you're still in these planning stages, we wanted to provide you with some important things to consider when hiring an alfresco builder in Perth. Some of the more paramount steps to take into consideration include:
1. Creating a complete list of options.
Creating a long list of all of your available options is the perfect place to start. You'll be able to see how much flexibility you have with choosing a company. The more companies you can identify, the more power you have in finding the exact right one for you, whatever that means. Doing a quick Google search can illuminate a lot, and you may be surprised with how many experienced alfr
esco companies there are in Perth. At this stage there are no strict qualifications to consider before adding anyone to the list. If they provide what you're looking for, they have made it past step one.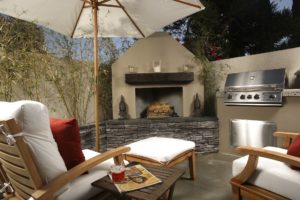 2. Researching the most important aspects of each long-list option.
Whilst doing in-depth research at this stage would be exhaustive and unnecessary, doing a bit of skimming research will help to narrow down the list to a higher-quality selection of businesses to choose from.  The most important things to immediately consider when weeding out the crowd includes reputation, portfolio, and services.
Reputation deals with customer reviews, ratings and testimonials. The company website is a great place to start, but prepare to see mostly positive information. Of course, a building company will not post negative testimonials on its site. Look on Facebook for guest reviews or on sites where the company cannot control the feedback. Take it a step further. Ask around to people you know for their honest opinion on the company. Even if they haven't used them before, they may know someone who has. There's no better source than a former customer.
On the company's site, they should provide a portfolio of previous work. Taking a quick look at the quality and style of previous projects will help you get a general understanding if the work they do is what you're looking for.
It's absolutely key to make sure the companies offer the kind of work you are looking to get done. If they don't have it listed on their site as an offered service, go ahead and cross them off. You don't want to hire someone to do a job for you they have no experience doing.
3. Narrowing down the list and giving the short-list options a call.
Once you've dwindled the list down quite a bit, go ahead and give the companies that are still standing a call. Consider their customer service and how quickly and well they answer your questions. Ask to set up an interview with the most promising companies to speak about a project you're starting.
4. Interviewing and getting competitive bids.
Here begins the most important part of the process. During the interview, ask a list of prepared questions that will help determine if they can take on your project with success. Things to ask about include whether they have taken on a similar project in the past, how many projects they are actively working on at the same time, a list of past client references, and a list of financial references.
If the interview is going well, you can steer the conversation towards a competitive bid from the company. Getting bids from a few builders will help you know how much you should be paying for your project. Once you've received all the bids you are interested in, compare them. Compare the included scope of work, completion dates, warranties, and quality of materials to be used.
5. Making your final decision on alfresco builders in Perth.
Once you've done a side by side comparison of the best bids, you can determine which bid offers you the most and will satisfy your building needs. At Platinum Outdoors, we always strive to meet your alfresco building needs in Perth. If after all of these steps your options aren't aligning with what you hoped, give us a call and we can make your outdoor patio dreams come true.