In a part of the world where the summers are warm and dry, and the winters are often very mild, outdoor living is, not surprisingly, a big part of the local lifestyle. In fact, many Perth homeowners place as much importance on the outside areas of their properties as they do on the inside areas, so the simple answer to the question in the title of this article is yes, an attractive outdoor area can indeed add real value to a home in Western Australia's capital city. However, exactly how much value you are likely to add by developing an attractive outdoor area on your property will depend on the features you include in your plans and how well the whole project is executed.
Ensuring Your New Outdoor Area Adds Real Value to Your Property
To make sure that you get a good return on your investment when developing an outdoor area around your home, bear the following recommendations in mind: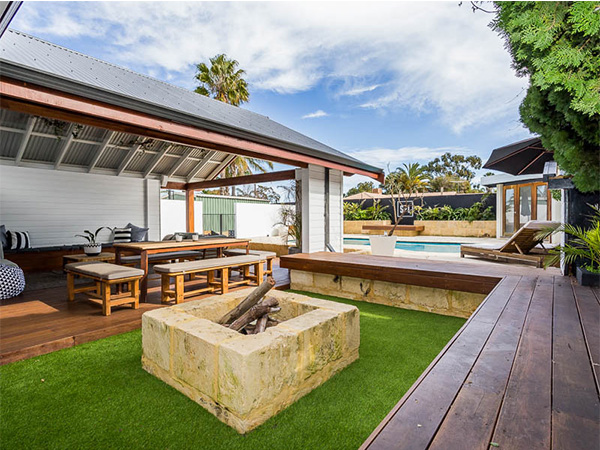 Professional Plans Are Essential – Whatever features you decide to include in your outdoor area, you will need an outdoor building specialist such as ourselves to produce accurate plans if you wish to ensure the finished result is everything you dreamed it would be, with an overall theme that ties each individual element together beautifully. At Platinum Outdoors, we have a great deal of experience planning and executing outdoor home improvement projects and are aware of all the factors that need to be included at the planning stage.
Central Entertainment/Relaxation Space – Whether you go for timber decking, a natural stone patio or a custom-designed, covered alfresco living area, your new outdoor area should include a central space with seating and tables, where you can relax and enjoy the fine weather on summer evenings and long weekends. The ideal dimensions for this space will depend on how much land you have available for your project and whether you would like to use your new space purely for family relaxation or for holding lavish parties as well.
Sympathetic Landscaping – To make sure that the outdoor area complements the rest of your home and is practical too, it will need to be professionally landscaped by a team of experts with many years of experience working on residential properties. Perimeter landscaping that both improves the appearance of your outdoor space and the security of your home is just one example of how a professional team can ensure your new area adds real value to your home.
Council Permits – If you would like to avoid the possibility of having to tear down your alfresco living space or timber decking shortly after it has been completed, you should hire a company that can take care of any permits you may require, before the building work commences.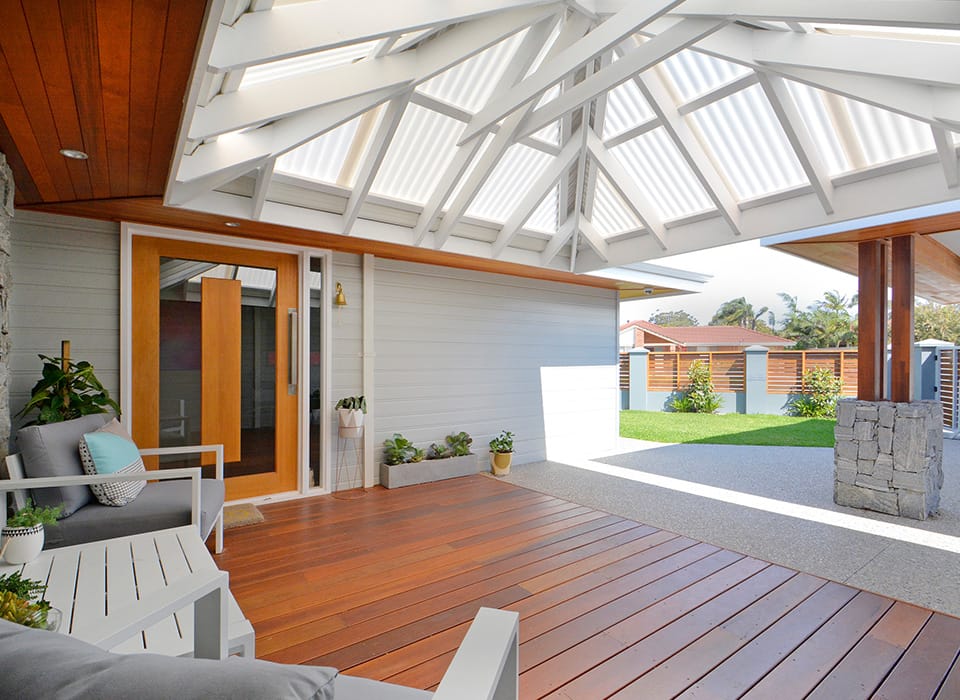 If you wish to maximise potential ROI and ensure that your new outdoor area enables you and your family to enjoy the fine weather to the full during the summer months, call Platinum Outdoors today to discuss your requirements in detail.